The
kangaroo
is a marsupial from the family Macropodidae (macropods, meaning 'large foot'). In common use the term is used to describe the largest species from this family, especially those of the genus Macropus, red kangaroo, antilopine kangaroo, eastern grey kangaroo and western grey kangaroo.
On the Australian coat of arms the Emu and the Kangaroo were selected as symbols of Australia to represent the country progress because they are always moving forward and never move backwards.
The word "kangaroo" derives from the Guugu Yimithirr word gangurru, referring to grey kangaroos.
The name was first recorded as "kanguru" on 12 July 1770.
Kangaroo moves by hopping on its hind legs using its tail for steering and balancing while hopping at speed up to 40mph/60kmh.

When kangaroo is moving slowly the tail is used as an extra leg and supports the kangaroo when it is standing on its hind legs. Most kangaroos can only move both back legs together and not one at a time.
Kangaroos are found in Australia, Tasmania, and New Guinea. They are grazing animals that eat grass, young shoots and leaves of heath plants and grass trees. Kangaroos need very little water to survive and are capable of going for months without drinking at all.
All kangaroos have a chambered stomach similar to cattle and sheep. They regurgitate the vegetation they have eaten, chew it as cud, and then swallow it again for final digestion.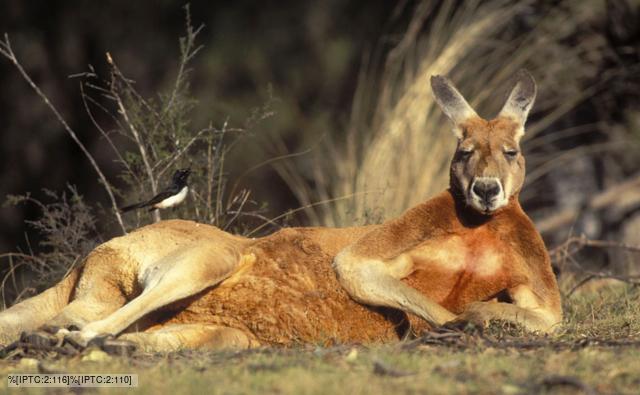 Antilopine Cangaroo
Eastern Grey Cangaroo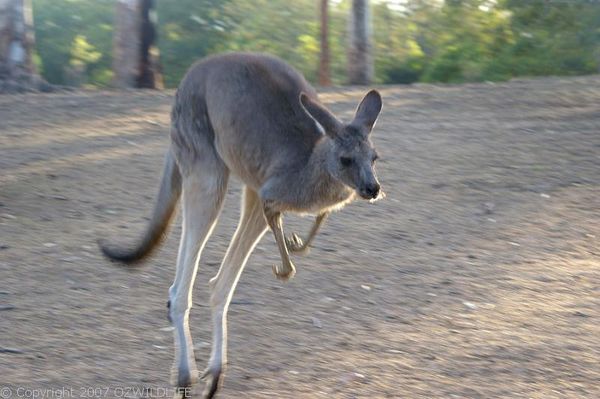 Western Grey Kangaroo